"... Texas & Observers ...": Here's the link to the The Hill's coverage of Texas' threat to arrest international observers.




Mullfotos of the Day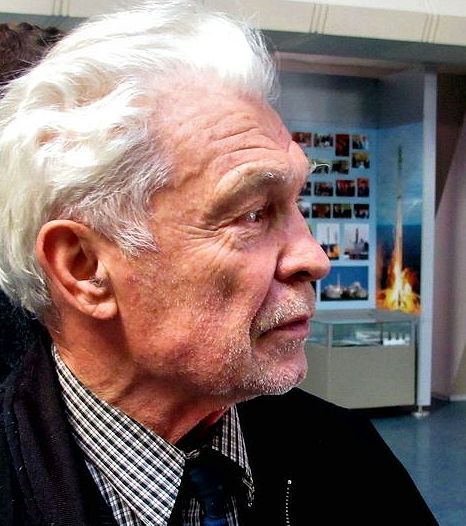 Dr. Vladimir, our guide through the Dnipropetrovsk Space Museum. He was an engineer/designer of rockets and is the holder of a number of honorary titles for his work. His cell phone ring tone is the USSR National Anthem. He was a terrific discovery.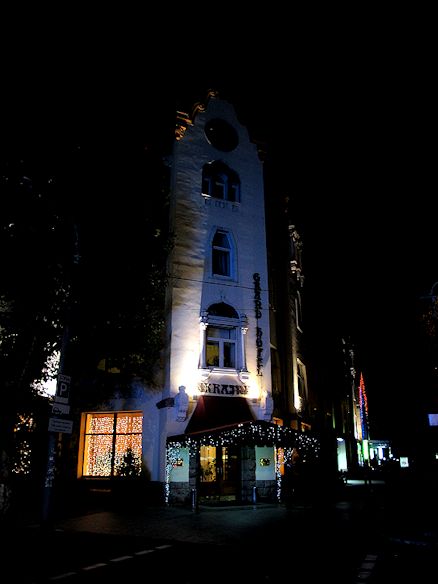 Our hotel the "Grand Hotel" in Dnipropetrovsk. It was a typical, Eastern European hotel: Clean, comfortable, a little tired with the bathrooms just a bit larger than the sleeping area. Dnipropetrovsk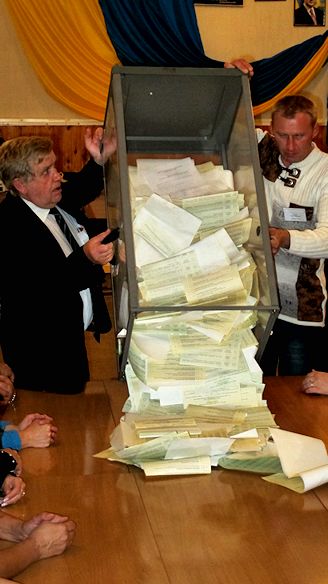 The Pouring of the Ballots by precinct chair Olexander Vdovchenko at about 10 PM last night. The counting went on well beyond midnight.