"� JP Morgan's profits ... ": Here's the UK Guardian's coverage of JP Morgan's quarterly report.


Mullfoto of the Day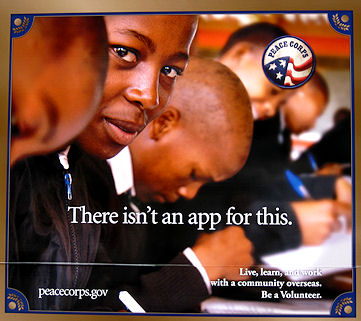 Poster in a window of Peace Corps headquarters in Washington, DC
Catchy Caption of the Day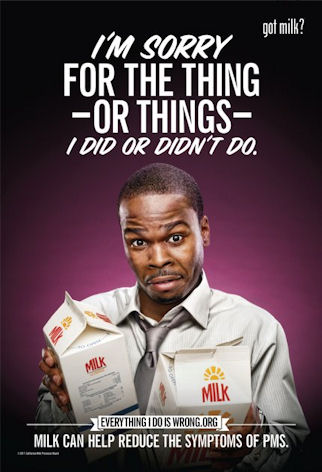 Actual Caption:
This image provided by the California Milk Processor Board shows part of a new "Got Milk?" ad campaign. The California Milk Processor Board is encouraging men to buy more milk for their wives and girlfriends, which the campaign says will help them fend off the symptoms of premenstrual syndrome.

However, the statewide campaign launched this week entitled "Everything I Do Is Wrong" was drawing criticism online for ads saying men are the real PMS sufferers as their wives and girlfriends behave strangely every month.
For the record, I do not find anything at all funny about this. At all. Nothing.
(AP Photo/California Milk Processor)