---
That Pesky Constitution
Rich Galen
Friday December 15, 2006
---
Click HERE to go to the Subscription Page

---
"… Time Magazine ...": Here's the link to the Time Mag piece on what may happen on the Senate floor on January 4.

Mullfoto of the Day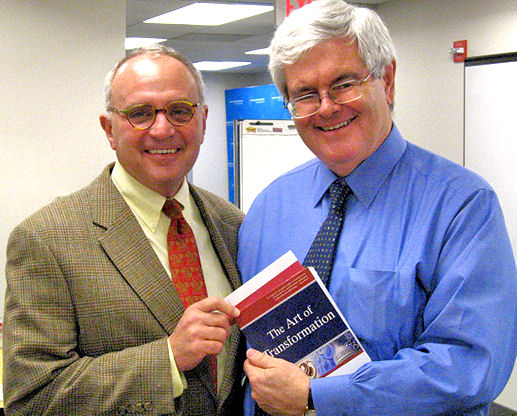 Newt and the Mullman yesterday. I know it looks as though he was trying to get that copy of his new book back from me but he wasn't. Really. He gave it to me. He signed it and everything.
"To Whom It May Concern," the inscription read ...

Catchy Caption of the Day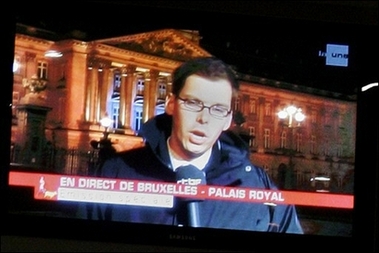 Actual Caption:
A television reporter from the French-speaking state channel RTBF announces that the Flemish part of the country has declared independence from Belgium, December 13 2006. The network expressed surprise at setting off a public panic with a spoof program saying the country had split apart after its Flemish part declared independence.
A French-speaking TV station made a joke and no one got it? See the look of shock and surprise upon my face. Who was the reporter, Borat?
(AFP/Gerard Cerles)
Home | Current Issue | Past Issues | Email Rich | Rich Who?

Copyright ©2006 Barrington Worldwide, LLC | Site design by Campaign Solutions.