---
Nancy Pelosium-2007
Rich Galen
Wednesday November 29, 2006
---
Click HERE to go to the Subscription Page

---
"… Hill Newspaper ...": Here's a link to the article on the Black Caucus giving Nancy Pelosi a pass after dumping William Jefferson from Ways & Means.
"… Alcee Hastings ...": Here's a link to the Wikipedia entry on the Hastings impeachment business.

Mullfoto of the Day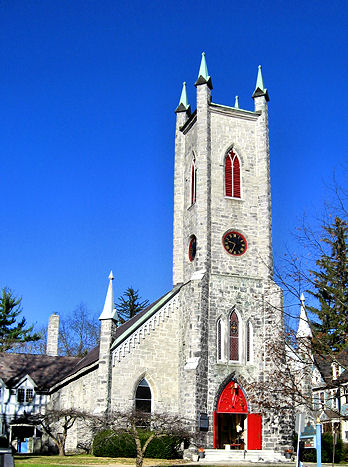 I promise this will be the last photo from Thanksgiving week. This, a church on Main Street in Great Barrington, MA.

Catchy Caption of the Day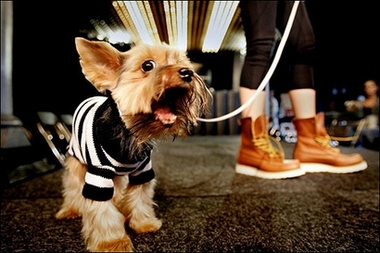 Actual Caption:
A dog waits during a fashion show for dogs. A small US company is in the doghouse with French luxury goods giant LVMH for marketing a range of furry canine accessories such as "Dog Perignon" and "Chewnel number 5".
A French company with no sense of humor? I'm shocked.
(AFP/ANP/File/Robin Utrecht)
Home | Current Issue | Past Issues | Email Rich | Rich Who?

Copyright ©2006 Barrington Worldwide, LLC | Site design by Campaign Solutions.