"… The Polling Report ...": Here's a link to a recent poll ranking the Republican and Democratic candidates for President.

Mullfoto of the Day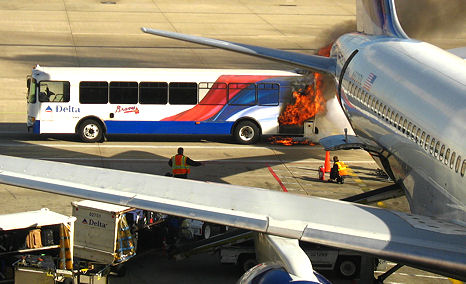 Taken out of the window in the Delta Crown Room in Terminal A at the Atlanta airport.
Many people would have moved away from the window in case the fire spread to what one might assume was a fully-fueled 737.
I didn't think of this until after I had taken this photo and realized no one was standing anywhere near me in an otherwise crowded Crown Room.

Catchy Caption of the Day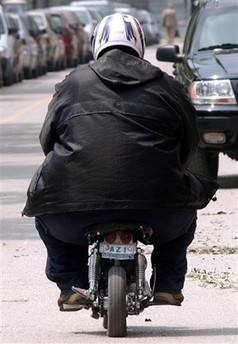 Actual Caption:
A man drives his tiny motorcycle in this April 29, 2004 file photo. Rapidly increasing obesity rates in Greece are prompting officials to offer education programs in local schools and hold forums to mark events such as World Diabetes Day.
Oh. I thought it was Al Gore demonstrating how to be Green while commuting.
(AP Photo/Petros Giannakouris, File)
Home | Current Issue | Past Issues | Email Rich | Rich Who?

Copyright ©2006 Barrington Worldwide, LLC | Site design by Campaign Solutions.