"… Dave Espo ...": Here's the link to the AP piece about Pelosi and Murtha.

Mullfoto of the Day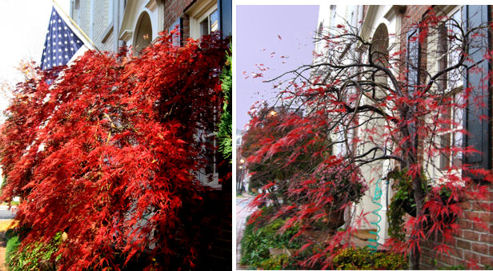 These two photos are of the Japanese Maple which graces the front of MULLINGS Central.
As a metaphor for the way my week went, the photo on the left was taken on Saturday - a beautiful, warm, bright day with the Maple's autumn coat in full glory.
The photo on the right was taken exactly 24 hours later. A cold wind drove the heavy rain against the tree and removed the leaves.
Monday; Tuesday. Saturday; Sunday.

Catchy Caption of the Day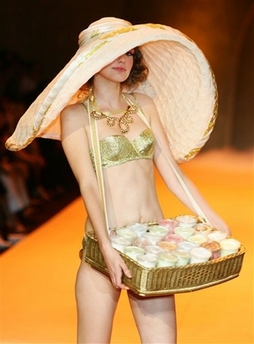 Actual Caption:
A model walks on the catwalk displaying a creation by Thai designer Boudoir during the Elle Fashion Week 2006 in Bangkok, Thailand. The Fashion show was held to promote Thai textile industry.
Just so I understand ... the Thai textile industry is based upon having women walk around with beach umbrellas on their heads?
((AP Photo/Sakchai Lalit)
Home | Current Issue | Past Issues | Email Rich | Rich Who?

Copyright ©2006 Barrington Worldwide, LLC | Site design by Campaign Solutions.