---
Demonstrations, Riots & Wars
Rich Galen
Friday October 21, 2011
---

<! ---------------------------------------
"... Greece ...": Here's a link to the Reuters report on the demonstrations near, and the vote in, the Greek Parliament.
"... The Big Labowski ...": Here's a link to the IMDB page for this wonderfully nutty 1998 movie which starred Jeff Bridges and John Goodman. <! ---------------------------------------



Mullfoto of the Day

This is what happens when a major airline like Delta, decides that it will not longer use a major airport like DFW as a hub.
This is the "Arrivals" wall in the Sky Club. There is a similar wall for "Departures."
With only four gates and a handful of flights most of the screens are dark.

Catchy Caption of the Day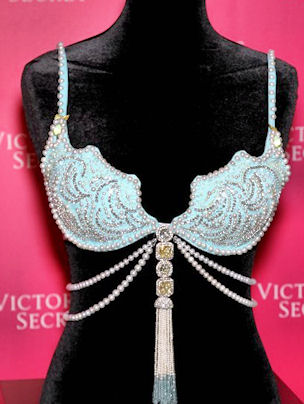 Actual Caption:
The Fantasy Treasure Bra, designed by London Jewelers and valued at $2.5 million, is shown during a presentation at Victoria's Secret in New York on Wednesday, Oct. 19, 2011. The garment features pearls, citrines, aquamarines, and 142 carats of diamonds.

The tassel centerpiece is adorned with two white diamonds, over 8 carats each, and two yellow diamonds, over 14 carats each. Model Miranda Kerr will wear the bra in the 2011 Victoria's Secret Fashion show airing Tuesday, Nov. 29 on CBS.
Yes, but can you - you know - get it off with one hand?
(AP Photo/StarPix, Marion Curtis)
Home | Current Issue | Past Issues | Email Rich | Rich Who?

Copyright ©2005 Richard A. Galen | Site design by Campaign Solutions.