---
The Money Chase
Rich Galen
Monday October 17, 2011
---

<! ---------------------------------------
"... WashPost Candidate Tracker ...": Here's a very interesting page from the Washington Post showing how much each candidate has raised, spent, and has on hand.
"... FEC Candidate Tracker ...": Here's a page from the Federal Election Commission which lets you look at candidates' donations in a variety of ways. This hasn't been updated (as of Sunday night) with the latest numbers but it probably will be by mid-week. <! ---------------------------------------



Mullfoto of the Day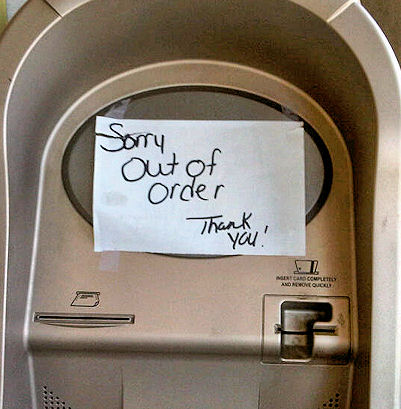 ATM at the Arby's in LaVale, Maryland.
I understand the "Sorry" part, but the "Thank You" made me stop. As did the exlamation point!

Catchy Caption of the Day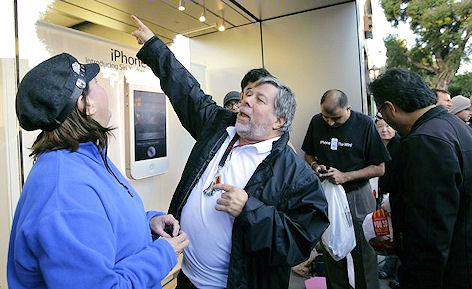 Actual Caption:
Apple co-founder Steve Wozniak points the way into an Apple store to buy a new Apple iPhone 4S in Los Gatos, Calif., Friday, Oct. 14, 2011. Wozniak waited 20 hours in line to be the first Apple customer at the Los Gatos Apple store to buy the new iPhone.
That's very cool, Woz. Very cool, indeed.
(AP Photo/Paul Sakuma)
Home | Current Issue | Past Issues | Email Rich | Rich Who?

Copyright ©2005 Richard A. Galen | Site design by Campaign Solutions.