"… Editor & Publisher ..." Here is the link to the E & P advance look at the Bernstein book.



Mullfoto of the Day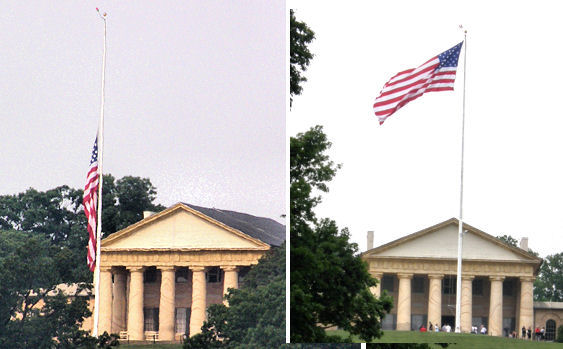 A couple of weeks ago I wrote in a "Dear Mr. Mullings" about flag etiquette - especially as it relates to flying the flag at half staff.
One of the items in the Flag Code (Title 4, United States Code, Chapter 1) deals with Memorial Day. Subsection (m) reads:
On Memorial Day the flag should be displayed at half-staff until noon only, then raised to the top of the staff.
On this Memorial Day I made two trips out to Arlington National Cemetery. The first was at about 8:30 am. The second was at shortly after 1:00 pm.
Note the position of the flag over Arlington House overlooking the Cemetery at the times of my two visits.
---
Don't forget to check out



Updated Every Friday!
---

Catchy Caption of the Day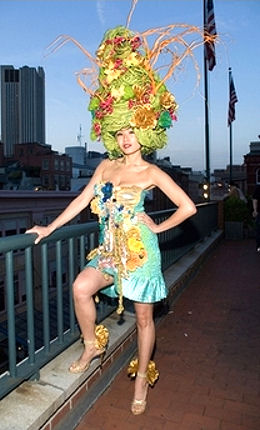 Actual Caption:
Model poses at the "Tulips and Pansies - The Headdress Affair" benefit event for Village Care of New York on Monday, May 21, 2007 in New York.
Ummmm. I think we'll just let the whole "pansies" thing go with no additional comment.
(Fashion Wire Daily/Grant Lamos IV)