"… Ruby Ridge ..." In the e-mail version of Friday's MULLINGS, I ascribed Ruby Ridge to Janet Reno. It actually occurred in 1992 - during the administration of George H.W. Bush as described in a citation from the CATO Institute.

At CNN yesterday, debate partner, Paul Begala, said he thought Ruby Ridge had pre-dated Reno, so I looked it up on the computer in the Green Room.

I Googled "Ruby Ridge Reno" and came up with this page from the Washington Post. If you read it quickly (as I did) you come to the line which states
"She was praised for her role investigating the 1995 Oklahoma City bombing and the Unabomber but criticized for her handling of the Ruby Ridge incident and the storming of the Branch Davidian compound in Waco, Tex.
Which I took to mean what I wanted it to mean.

Lesson: Sometimes Googling is like depending upon the spell-checker in your word processor. It will tell you if you've spelled Capitol correctly; it won't tell you if that was the correct word in the first place.



Mullfoto of the Day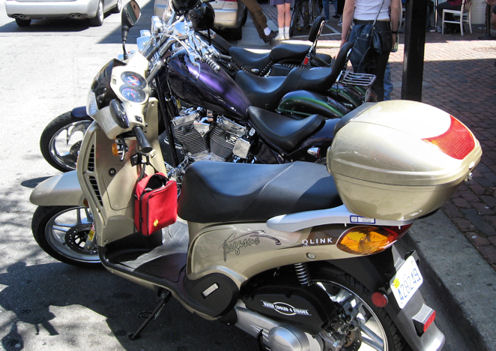 In the foreground is the Skippy Scooter - a four-stroke, water-cooled, 150cc Q-Link Pegasus, which I drove into Old Town Alexandria, VA from an appearance on Fox Saturday afternoon.
The three vehicles behind it are real motorcycles having been driven there by their real motorcycle riders.
When I backed into this space I was pretty sure I heard the angry rustling of black leather, but I diffused the situation by saying - as I was taking this Mullfoto - "It's like having the smallest pooch at the dog park!"
Then I ran away.
---
Don't forget to check out



Updated Every Wednesday!
---

Catchy Caption of the Day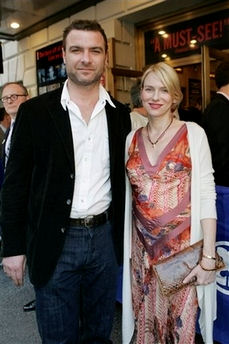 Actual Caption:
Actors Liev Schreiber, left, and Naomi Watts arrive for the opening of the Broadway play 'Frost/Nixon' in New York, Sunday, April 22, 2007.
Which one plays David Frost and which one plays Richard Nixon?
(AP Photo/Shiho Fukada)