"… Harding II - Washington Post ... ": Here's the astonishing story by the Washington Post on a General Officer gaming the system to win government contracts.

Mullfoto of the Day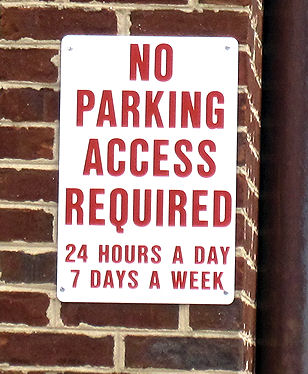 Where can I get one of those "No Parking Access" passes, I wonder?

Catchy Caption of the Day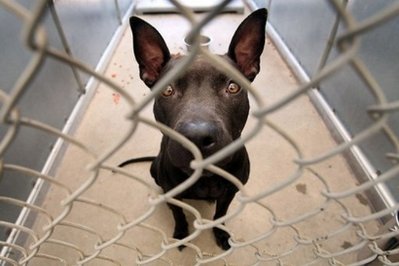 Actual Caption:
A pit bull at a New Jersey shelter. A pit bull is on probation after ripping the bumper off a police car and chewing the tires on three other cars flat as two other dogs barked and wagged their tails, local media reported Friday.
Which answers that age old question: What does the dog do if he catches the car he's chasing? And what about the other two dogs; standing around barking and wagging. What's with these dogs today?
(AFP/Getty Images/File/Mario Tama)